The Merx Advisory team provides comprehensive technical, analytical, procurement and management services to help clients across industry sectors make informed decisions and formulate sound strategic property and real estate plans.
Our advisory team is made up of our key directors as well as key industry leaders we partner with on key assignments.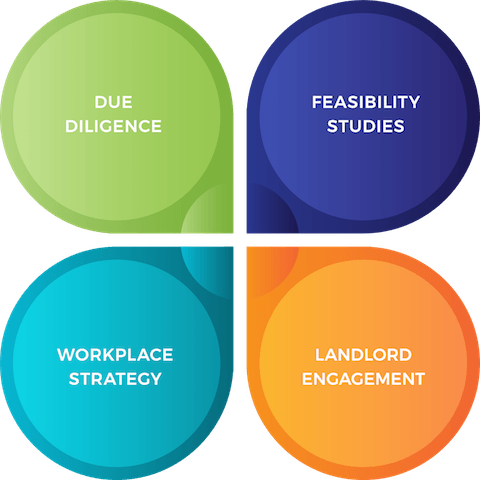 Due Diligence
Through detailed research and analysis, our team can provide expert guidance and advice with regards to proposed development, refurbishment or acquisition of property to ensure the real estate objectives are aligned to overarching business plans.
Feasibility Studies
Merx helps clients evaluate the feasibility of proposed projects or development works by providing detailed analysis and accurate time/cost estimates that support initial planning and strategic property investment decisions.
Workplace Strategy
With thorough knowledge and extensive experience across industry sectors, the Merx Advisory team provides expert guidance to ensure all aspects of the workplace strategy are planned and considered to be aligned to the needs of the organisation, enabling peak performance and cost effectiveness.
Landlord Engagement
Merx can provide complete tenant representation services to assist our clients with initial project briefs, concept proposals, landlord engagement, development plans and technical on site surveys to support negotiations and proposals