Merx has continuously delivered new exceptional workspace for Block.one. Migrating the blockchain solutions company to a sleek and exciting space, the office will allow the company's rapidly expanding business to continue to grow for years to come.
Engaged shortly before construction commencement on the first project, Merx was tasked to take over all elements of the project including coordination, contract agreement, status and construction monitoring. Having managed the first project to its successful delivery, Merx was then appointed to provide full project management, cost management and construction administration services in delivering Block.one's remaining portfolio.
"Merx, as soon as appointed our Project Managers simplified the whole process, making what could have been an arduous task a pleasurable experience. We are very happy with the new space and continue to use Merx as we expand our footprint."
Creating a strong identifiable brand was of importance to the young firm. The resulting office was upgraded to that befitting of both young creative techies and highly talented senior level business leaders, including a contemporary look-and-feel and an open ceiling with different plays on decorative and functional acoustic materials.
The brief also required generating a sense of place while promoting the firm's external image. As an example of this effect, a seamless connection was created between the formal reception and the café-style pantry to encourage staff to enjoy the casual yet professional work environment while welcoming visitors to become a part of the hustle and bustle of staff interactions.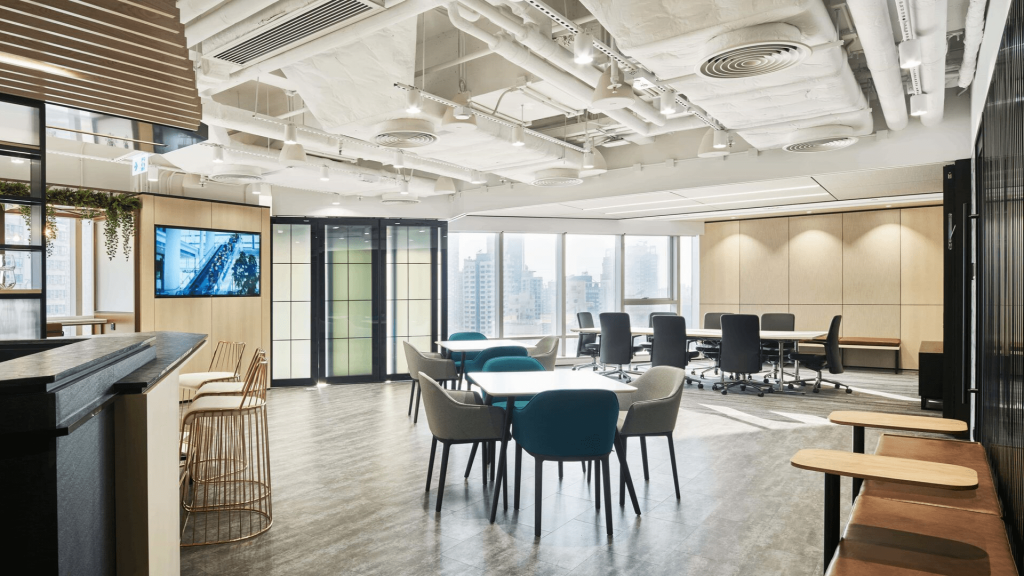 In addition to all staff being fitted with high quality height adjustable workstations and ergonomic task chairs, the space itself has experimented with various work settings. From collaborative seating booths, to privacy lounge chairs, to modular phone booths, the objective is to enable efficient work habits by allowing staff to choose the type of work setting best suited for their activity. Whiteboards were also installed around the office to allow staff to brainstorm in different settings, further enabling staff to fully utilize their space to suit their business.
Overall the project was delivered on time and on budget, and we are pleased to continue our relationship with Block.one.
For information on the services that Merx provides or to discuss your office requirements please contact: