Merx and AXA Continues Their Strong Working Relationship
Committed to serving more than 103 million clients, AXA provides global insurance, financial services, and investment management and is present in 59 countries with more than 160,000 employees and distributors.
The French MNC has been partnering with Merx for its workplace strategy since 2015. Prior to the latest AXA IM project, Merx has successfully delivered another two Hong Kong projects for AXA, namely AXA Olympus (in 2015, 2016, & 2017) and AXA Blueprint (2016).
For AXA IM's corporate fit-out and relocation, Merx HK Ltd. was appointed chiefly for Project Management, Quantity Surveying, Construction Administration, and Move Management. Further along the project, Merx was entrusted with Client Contract Management to speed up the procurement process in order to meet staff migration date. This also ensured the procurement process was well coordinated and enabled the Project Manager to carry out delivery tracking.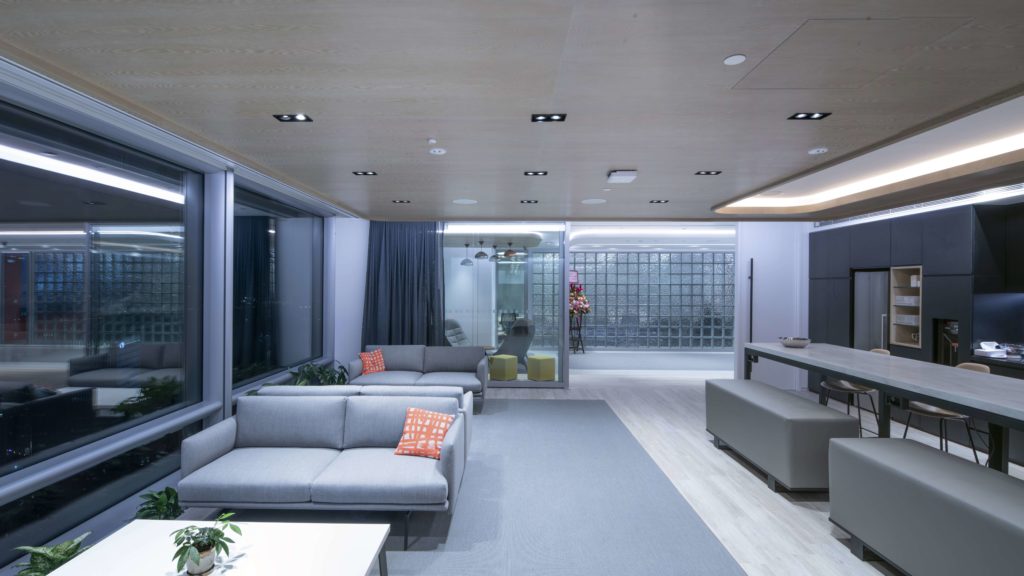 The office required physical separation of the back-of-house areas for two entities (AXA IM and Chorus) yet a shared reception, front-of-house space, and pantry. This meant two unique design concepts were created by the interior designer, Circa ia, to reflect to each entity's culture while maintaining the overall design consistency for a seamless design transition from front-of-house to back-of-house.
All staff were introduced to an open concept office with for flexibility and individual offices were eliminated – a distinct change from the previous arrangement which carried a limited number of private offices. With ergonomics and workplace wellness in mind, all the staff were given sit-stand desks.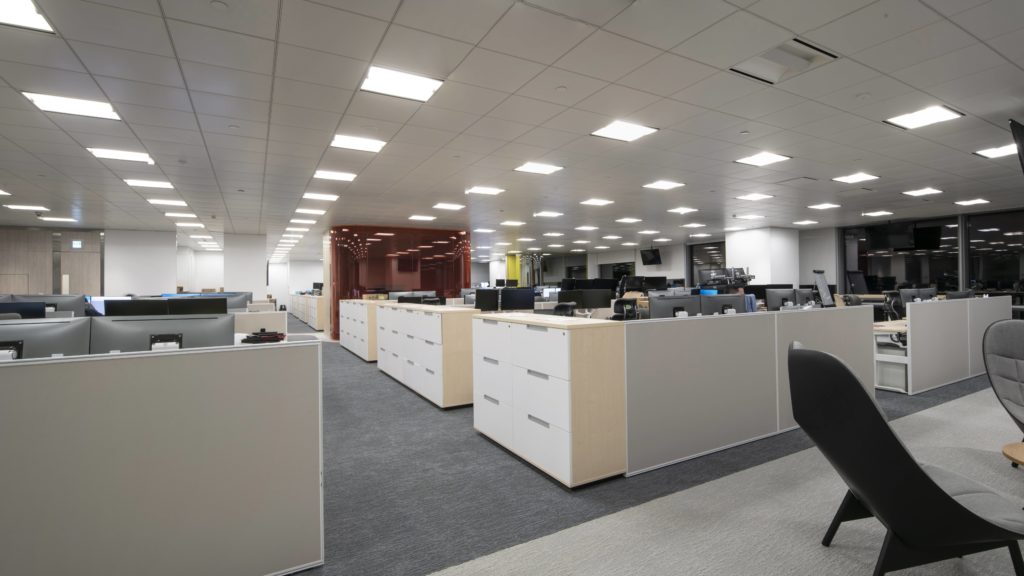 As the project approached the construction phase, it was evident the construction sector was mostly locked down with ongoing projects, with many of the main contractors in the market already operating at full capacity. Merx's carefully managed tendering process ensured that the appointed main contractor was ready to mobilize immediately and endeavoured to reach the target construction completion date. 
During the construction phase, Merx constantly coordinated with and supervised the main contractor to ensure that any delays on site would be timely addressed. This minimised project time loss and that the overall construction program would not be affected.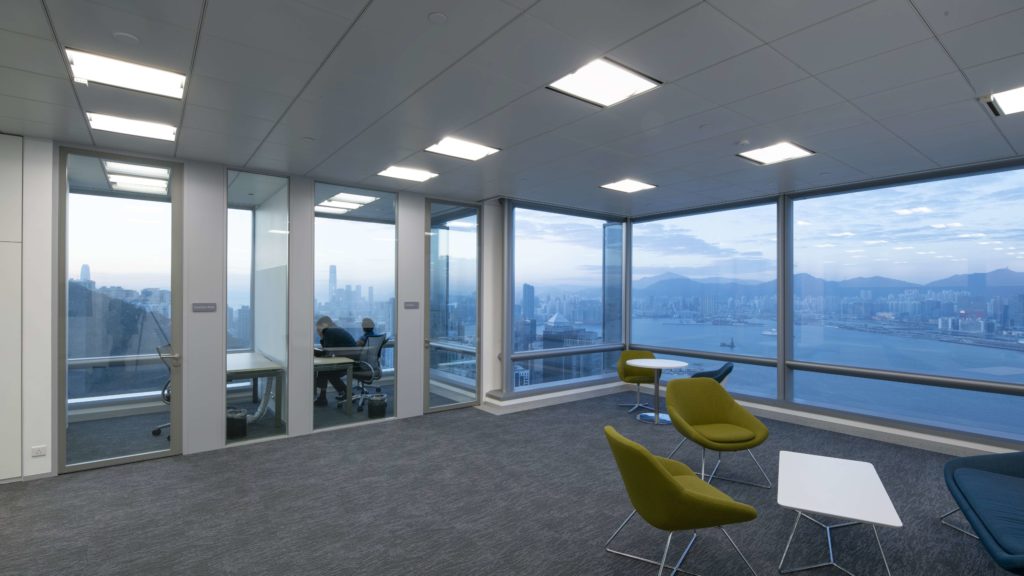 Once on site, managing the construction timeline was of key importance. As the project took place in a new-built building, the building management was still conducting testing and commissioning as well as defect rectification work during the time of AXA IM's construction kick-off. This was on top of multiple tenant spaces being fitted-out concurrently, and hence there was a very tight time frame for service lift usage by the main contractor and related vendors – which was a potential threat in delaying the practical completion.
Staying on top of the entire situation, Merx ensured that the main contractor and vendors were well coordinated to best utilise the lifts and flag out any sudden disturbances immediately. Merx also represented the client to work with the landlord to allocate adequate lift usage for the project and resolve any emerging issues on immediate notice.
With yet another successful project delivery, Merx is pleased to continue its trusted working relationship with AXA.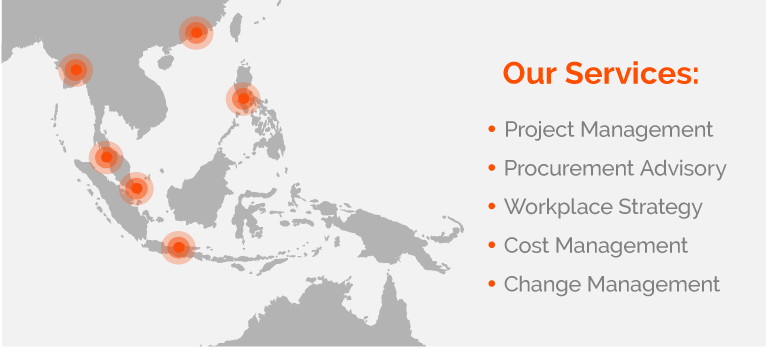 For information on the services that Merx provides or to discuss your office requirements please contact: